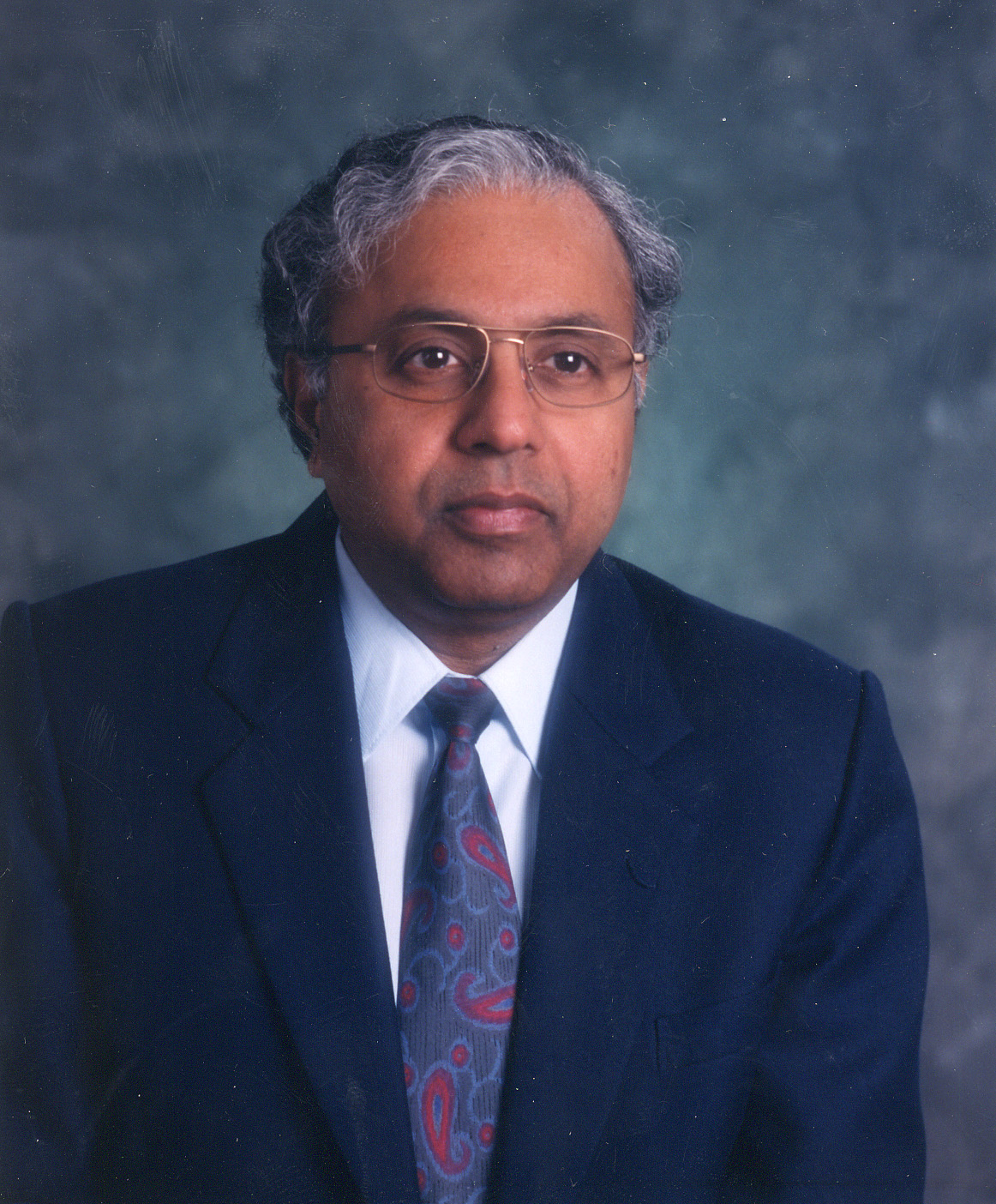 Dr. Virendrakumar C. Bhavsar
University of New Brunswick.
Dr. Virendrakumar C. Bhavsar is honorary research professor, University of New Brunswick, Faculty of Computer Science. Current research interests include the following areas Parallel and Distributed Intelligent Systems, Bioinformatics and Parallel/ Distributed Computing.
His past research work spans many other areas of computer science including computer architecture, real-time process control systems, fault-tolerant computing, transliteration, 3-D computer graphics, fractals, and multi-lingual systems. Founded the first research group in computer science at the University of New Brunswick in 1986 and also Ied the Canadian Foundation for Innovation (CFI) project on the Advanced Computational Research Laboratory (ACRL) and established the laboratory in 2000.
He has carried out research work with researchers from the National Research Council, Ottawa; University of Akron, Ohio; Center for Development of Advanced Computing, India; University of Illinois, Urbana; University of Poona, India, University of Southern California, Los Angeles, Georgia State University, Atlanta, USA and University of New Brunswick.
He has authored more than 160 research papers in journals and conference proceedings and has edited 4 volumes. He has supervised/co-supervised over 70 master's theses and doctoral theses and has also worked with many post-doctoral fellows/research associates. Please follow this link to the list of Research Papers/Reports.
He has been involved in organizing and leading high performance computing activities in Canada. He was an Executive Member of HPCnet (1996-98) and a founding member of the Board of Directors of C3.ca, Inc. (1998-2003). He co-led the ACEnet (Atlantic Computational Excellence Network) project – a $30+ million high performance computing initiative in Atlantic Canada.
He is a member of ACM, IEEE and CIPS, and holds Information Systems Professional (ISP) designation from CIPS, Canada. He was the Vice-President of CIPS, Fredericton Section. He is the Past Chair of the IEEE, New Brunswick Section of the IEEE Canada, 2000-2002. He is an Advisory Board Member of the International Institute of Information Technology, Pune, India. He has conducted many professional courses for industries and research laboratories in USA, Canada and India. He has organized many conferences. He has been also a Program Committee Member of many conferences.
He has been involved in organizing many national and international conferences/workshops. He has given many keynote talks at conferences and workshops around the world. He has been co-organizing a series of workshops on Grid, Cluster and Big Data Computing as a part of the International Parallel & Distributed Processing Symposia (IPDPS).
He was the Dean, Faculty of Computer Science, University of New Brunswick, Fredericton, from July 1, 2003 to June 30, 2008. He has spent parts of his sabbatical leaves at the Centre for Development of Advanced Computing (C-DAC), Pune, in 1990, 2010-11 and 2013. He was the Distinguished Visiting Professor at the International Institute of Information Technology, Pune, India, during 2008-09. He was the faculty member at the Dept. of Computer Science and Engineering, Indian Institute of Technology, Bombay, India, 1976-83.
---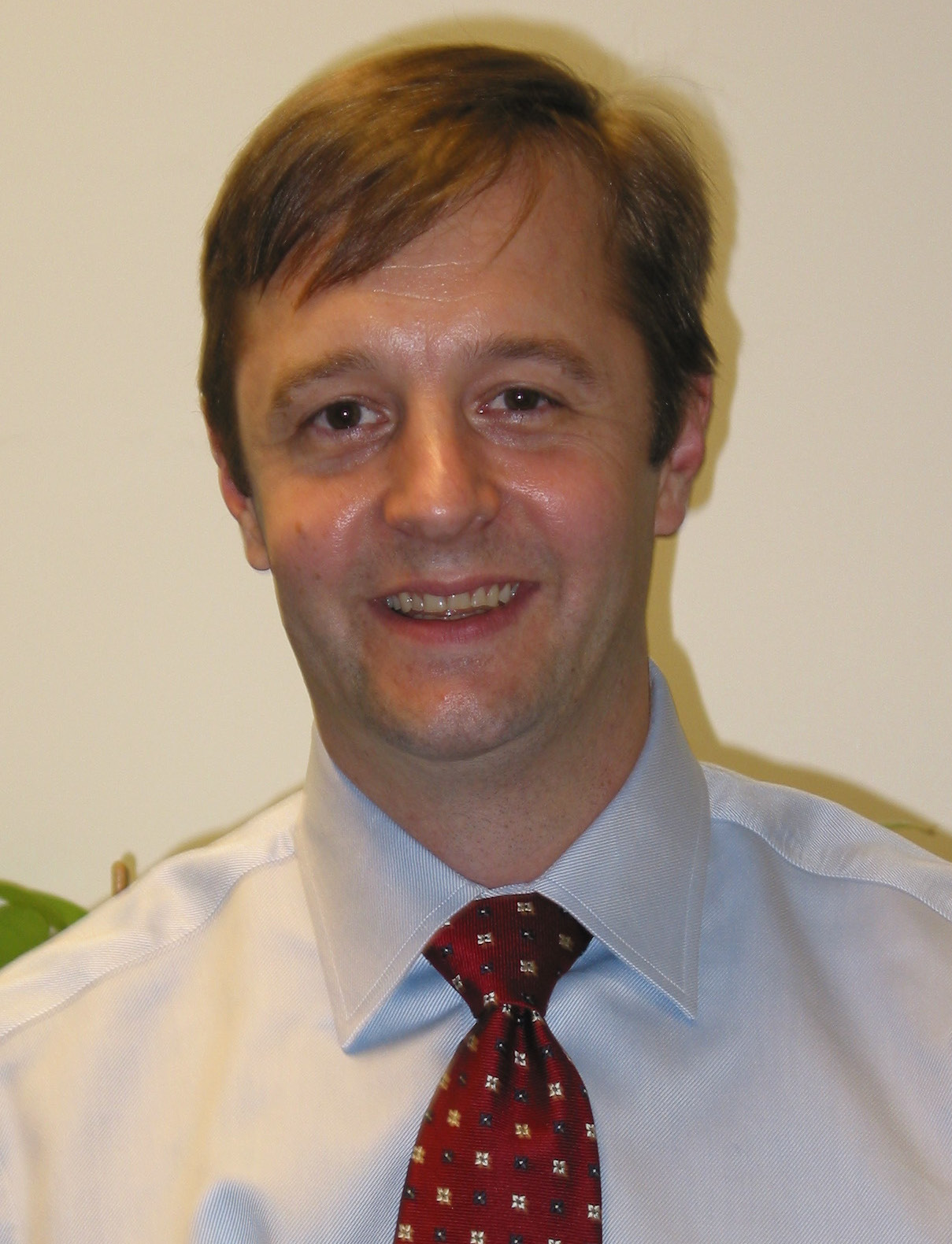 Jeremy J. Blum
Penn State Harrisburg (PSH).
Jeremy J. Blum is an Associate Professor in the Department of Computer and Mathematical Sciences at Penn State Harrisburg (PSH). His research interests falls broadly within the areas of computer security and the inter-disciplinary area of Intelligent Transportation Systems. Within the field of Intelligent Transportation Systems, he has a dual focus on the scalability and security aspects of vehicular wireless communication and agent-based optimization of computationally intractable transportation network problems. Most recently, through a collaboration with the electric power industry, he has begun research on the computer security in critical infrastructure other than the transportation sector.
Prior to PSH, he worked as a Research Scientist at the Center for Intelligent Systems Research (CISR) at the George Washington University. At CISR, he worked on research projects to support a range of intelligent transportation systems and advanced vehicle safety. This research included drowsy/fatigued driver detection, intelligent speed adaptation, data mining of vehicle structural and accident record databases, and inter-vehicle communication. Prior to this, he worked as a programmer for ten years in commercial and academic settings. At Oakhurst Systems, for example, he led the development of shrink-wrapped, sales-force automation software.
SeungHyun Lee


SeungHyun Lee received his B.S., M.S., and PhD in Electronics Engineering at Kwangwoon University in Seoul, Korea, where he has taken up his professor position since 1992. As an expert in Korea in ISO/TC 172/SC9 (Electro-optical systems other than lasers), he regularly and actively contributes to new standards and advancements in this field. His research areas are VR/AR realistic imaging, 3D and holographic technologies. He is the president of 3DKIFF (3D Korean International Film Festival) and Hologram Forum. And under his presidency of the International Stereoscopic Union from 2014-15, he hosted the biannual conference as well as the 3DKIFF in 2015 in Busan, Korea.

---

Prof. Taeg Keun Whangbo


Dean of Research Affairs, Gachon University

TaegKeun Whangbo received the M.S. degree from City University of New York in 1988 and the Ph.Ddegree both in Computer Science from Stevens Institute of Technology in 1995. Currently, he is a professor in the Department of Computer Science, Gachon University, Korea. Before he joined the Gachon University, he was the software developer in Q-Systems which is located in New Jersey from 1988 to 1993. He was also the researcher in Samsung Electronics from 2005 to 2007. From 2006 to 2008, he was the president of the Association of Korea Cultural Technology. From 2010 to 2012, he worked for the ministry of culture, sports, and tourism as a chief research program director. His research areas include Computer Graphics, Virtual Reality, HCI and Augmented Reality.

---

Dr. M. V. Pitke

Pitke Madhukar Vishwanath has contributed to the development of computer electronics and telecommunications technology for over 40 years, most of it at the Tata Institute of Fundamental Research, Mumbai. He pioneered development of systems for tactical military networks. As founder director of the Center for Development of Telematics – CdoT, he guided the development of switching technology for the Indian telecommunications network. His keen interest in computer design led him to build a large parallel processor for weather research based with a unique Single Algorithm Multiple Data - SAMD architecture.

He has been keenly interested in education and training and has guided many Master's and Doctoral candidates. Was cofounder of AXES Technologies (now a part of Tech Mahindra) a company with over 700 engineers engaged in telecom software and system development. He has been a speaker at numerous events organized by IEEE, ITU and other leading organizations. Has numerous publications and presentations in several leading professional journals and technical conferences. He worked in visiting capacity in many academic institutions including the University of Pisa, the Max Planck Institute in Munich, the University of Mexico (UNAM) and the Carnegie Mellon University at Pittsburgh.

He was an Adjunct Professor at the International Institute of Information Technology (IIIT) Bangalore. He holds the Masters and PhD degrees of Mumbai University and is a Life Fellow of the IEEE, the Indian Academy of Sciences and the Institution of Electronics and Telecommunication Engineers. His current activities include development of low cost wireless ICT solutions and assisting young entrepreneurs. He is keenly interested in the improvement and upgrading of engineering education and research. Keynote: IoT and Vehicular Networks

Prof. Rajat Moona

Director Genral, C-DAC.

Prof.Rajat Moona heads the Centre for Development of Advanced Computing (C-DAC) in capacity of Director General and leads C-DAC's initiatives in the areas of High Performance Computing, Multilingual Computing, Professional Electronics, Cyber Security, Health Informatics, e-Governance, Education and Training. Prof. Moona is also a Professor of Computer Science at IIT Kanpur and has supervised several postgraduate theses. He along with his students and colleagues, has authored 10 patents, several research papers and books. He had been instrumental in defining applications such as smart card driving licence, vehicle registration, e-passport, electronic toll collection, mobility card, etc.

The research area of Prof. Rajat Moona spans over embedded computing, computer security, VLSI design and Operating Systems. In the past Prof. Moona had been a visiting Scientist to MIT and a senior Engineering Manager at Mentor Graphics. Prof. Moona is recipient of several awards and recognitions, including Indo-US Science and Technology Fellowship, Poonam and Prabhu Goel Chair Professorship, VASVIK Award for the year 2010, IESA TechnoVisionary Award 2014 and fellowship of Maharashtra Academy of Sciences 2015.

Senior Research Fellow;




Curtin University.





Dr. Vidyasagar Potdar is a Senior Research Fellow at Curtin University, Australia. His key areas of research include Smart Grids, Cyber Physical Systems and Information Security.

He has published more than 125 scientific research publications in journals and conferences. His research has been widely cited, so far he has 1345 citations and his h-index is 19 and i10 index is 41. He has attracted more than one million dollars in research funding in the areas of smart grids and sustainable development.

He has supervised to completion 6 PhD students and is currently supervising 4 full time PhD students. He has been awarded best researcher award in 2011 and 2012 across all faculties in Curtin University.




He regularly reviews articles for top international journals including IEEE Transactions on Industrial Electronics, IEEE Transactions on Information Security and Forensics, IEEE Transactions on Industrial Informatics, Journal of Systems and Software. He is also a guest editor for IEEE Transactions on Industrial Electronics and IEEE Transactions on Industrial Informatics.




He has organized more than 25 international workshops at IEEE and ACM conferences worldwide and was the General Chair for CEAS 2011, CUBE 2012 & CUBE 2013. He has more than 10 years of full time research experience and in this period he was involved in the management of a Multi-Disciplinary Research Institute at Curtin University, where he took the responsibility of research commercialization, research mentoring, business development and research student recruitment.

Srikanth Chandrasekaran

Director – Standards & Technology,

IEEE India IEEE Senior Member.

Srikanth has been associated with the IEEE-SA and the IEEE India office for the past 4+ years with focus on standards engagements in India and executing the programs on the Emerging Technology programs within the IEEE-SA. In this strategic role, Sri drives standards related initiatives & programs globally across technology sectors which include amongst others IoT, Smart Cities, Sensors, eHealth and VLSI domains, and also to engage Indian engineering community to global IEEE standards development efforts. Prior to joining IEEE, Sri was associated with Freescale Semiconductor Inc. (formerly Motorola Inc.) for 18 years, managing a global R&D team focused on Electronic Design Automation. Sri holds a Bachelor of Science degree in Physics from Madras University, India and a Post Graduation degree in Electrical Communication from Indian Institute of Science, Bangalore, India.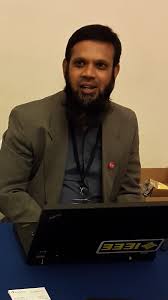 Mr. Munir Mohammed
Program Specialist - ComSoc & eHealth at IEEE.
Mr.Munir Mohammed currently works as Program Specialist – ComSoc & eHealth at IEEE. Mr. Munir supports IEEE Communications Society activities and Standards activities relating to eHealth pan India. He has been working with IEEE since 9 years and prior to this, Mr. Munir had been working in Software Application development for more than 20 years.
---